Fort Myers Beach, FL | Toll-Free Reservations: (800) 657-4967
Beach Vacations with a Tropical Twist on Sunny Fort Myers Beach
Pairing its playfully Polynesian vibe with an unparalleled level of personal service, The Outrigger Beach Resort on beautiful Fort Myers Beach exudes old school warmth and relaxation. Fun and family-friendly, this beachfront classic taps decades of hospitality know-how to delight its loyal guests. An unwavering dedication to comfort, value and quality is reflected throughout the resort, from its 144 comfortably furnished guest rooms and two casual restaurants to its expansive beach, where guests collect seashells, sip pina coladas and listen to live music at the Tiki Bar and watch dolphins frolic in the warm Gulf of Mexico waters.

Whether you're planning a beach vacation, destination wedding or family reunion, The Outrigger Beach Resort radiates the relaxed, shorts-and-sandals atmosphere that turns first-time guests into treasured new friends. Located just 21 miles from Southwest Florida International Airport, this Estero Island gem offers easy access to all the activities and attractions of nearby Fort Myers, Naples and Sanibel and Captiva Islands. And while exploring southwest Florida is fun, most guests agree it can't compare to the simple pleasures of The Outrigger's crunchy grouper sandwich and a slice of key lime pie.
Staff Picks
Beachside Market

04 Feb, 2016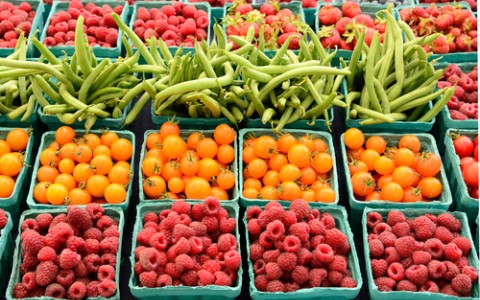 Now's the best time of year to escape the cold and soak up some rays in sunny Florida, and what better way to celebrate the "winter" weather than a trip to the farmer's market? The Fort Myers Beach Farmer's Market is currently running every Friday from 7:30 to 11:30am from now until April.
Read More
>
<
"Great place on Ft. Myers Beach (Awesome †Wedding‡)"
The Outrigger is a small and fantastic resort on Ft. Myers Beach. It is away from the party hotels and is very family friendly. The beach is enormous, staff is friendly and the Tiki Bar is fantastic. We had our wedding at the Outrigger and everything turned out great for us and our guests. The outdoor cafe was one of the highlights for the stay - Everyone sat outside with some food, drinks and relaxed under the moon light. The rooms were very nice and have no complaints. If you are looking for a small friendly resort, I highly recommend the Outrigger.
Todd P Saint Paul, Minnesota
"Relaxing vacation!"
We stayed at the outrigger 2 days. Very relaxing. The lady's at check in are fantastic. Our friends had a plumbing problem in their room and it was fixed with in a half of checking in. The pool is fantastic! This resort sits right in the beach! Fantastic sunset! The tiki bar is fantastic! Very up beat bartenders and live music! Will go back to this resort! I highly recommend it. Thanks outrigger for a relaxing 2 days.
Debfarns, Des Moines, Iowa
"The perfect place for a family reunion"
We reserved rooms for 16 of our family for the Columbus Day weekend. We had all ages from 81 to 9, children, grandchildren and great grandchildren. There was something for everyone. We took a dolphin cruise on Saturday followed by dinner at Charley's Boathouse. Sunday, everyone was on their own. Kudos to Paula Poe for helping us to arrange an unforgettable weekend. Staff was very friendly and accommodating. With a full house that weekend, evenings after 10 were surprisingly quiet.
AlwayspackedFlorida
"Amazing place to stay!! Highly recommend The Outrigger!"
We just stayed here for 4 nights. The beach is absolutely gorgeous! We went to a few different beaches in the area and this was by far the best beach. The Tiki Bar is wonderful! The bartenders are extremely friendly, funny and make amazing drinks! The beds are comfy, staff is friendly. Highly recommend to stay at The Outrigger.
Allison Roseville, Minnesota, United States
"Very relaxing and cute place."
The room was so cute. We loved it. We appreciated the welcome gift. The people were really friendly!!! The location is simply beautiful with a white beach and nice beach bar. It's a nice place to relax and chill after busy Orlando!!!
Florence D. Utrecht Province, The Netherlands
"Three years in a row."
Family owned, family friendly, live music nightly, awesome sunsets over the Tiki Bar. Rooms are all recently renovated, and better hot water system, better wi-fi. We have stayed in the same room three times and were so pleasantly surprised by the changes and upgrades, keep up the good work. Super staff, and great housekeepers. Can"t wait till next year.
Michael A. Knoxville, Tennessee