Fort Myers Beach, FL | Toll-Free Reservations: (800) 657-4967
Groups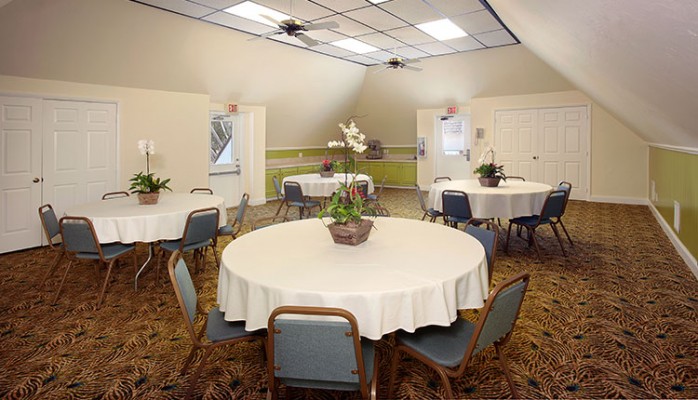 Facilities For Every Occasion
The Pelican Perch is a multi-purpose gathering spot for meetings and events. Featuring 893 square feet, it accommodates up to 50 guests theater-style. In addition, our 200-square-foot breakout room is ideal for small board meetings or seminars for up to 15 guests.
When it's time to socialize, our Deckside Café is ideal for casual and semi-private indoor dining events for up to 24 guests while the Tiki Deck accommodates 25 or more guests.
Informal To Resort Casual, Catering Options For Everyone
The Outrigger Beach Resort offers an array of affordable banquet menus for festive, more informal group gatherings. With an emphasis on value and variety, our options include the Taco Bar, Beachside Picnic, Beach Dogs & Burgers, Outrigger Luau and A Taste of Italy Buffet, plus a trio of Breakfast and Brunch menus for morning get-togethers.
Charley's Boat House Grill offers extensive catering menus for every occasion. Ranging from dine-in group menus featuring Blackened Shrimp, Stuffed Flounder and Juicy Sirloin to elaborate catered buffets featuring Grilled Salmon, Grilled Swordfish and Prime Rib, Charley's flavorful "surf and turf" specialties have delighted guests and locals alike for nearly 30 years. Click here to see our catering menus for Outrigger and Charley's Boathouse Grill .